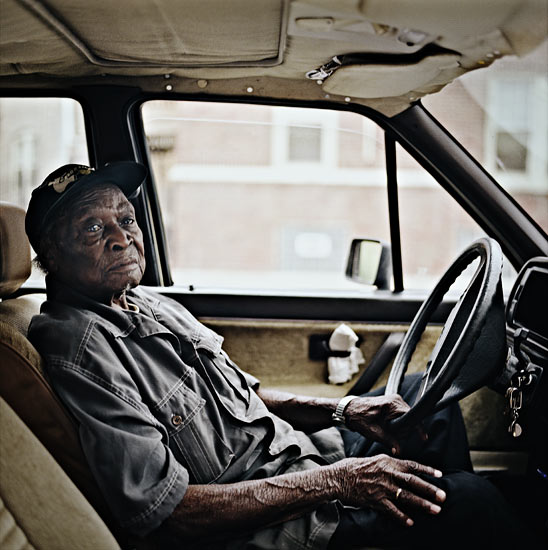 With regret I note the death on Monday, at age 96, of David Honeyboy Edwards. I'm grateful to musician and blues enthusiast Andy Cohen for letting me reprint this summary of Edwards' significance:
I did not know until this minute that he was gone, but knew that he had congestive heart failure and gout, not a good combination. Know that he could still play, until his final hour. I am truly sorry for his family and for Michael Frank, who managed him and built a genuine career for him, for almost forty years.
Know also that he was the very last, truly 'pre-war' bluesman, ... recorded by Alan Lomax in 1941. So that's the end, folks.
He knew and played with Robert Johnson, and in fact was the one who reported that he had been poisoned by a jealous husband, and was witth him as he was on his knees howling like a dog in his final hours. He also knew and played with Big Joe Williams, Robert Jr Lockwood, Tommy McClennan, Pinetop Perkins, Mad Dog Lester, Kansas City Red, Aaron Moore, John Dee Holeman and Fris Holloway, Rev. Dan Smith, Johnny Shines, 'Shaky' Horton, many members of the Memphis Jug Band, Floyd Jones, Homesick James, Frank Frost, Sam Carr, Big Jack Johnson, and in fact, most of the people listed in the Blues Who's Who and the various Blues encyclopedias. Honeyboy's [book] 'The World Don't Owe Me Nothing' [includes] personal accounts of most everybody researched in [other] books. Goodbye, Honeyboy. With you gone, the last vestige of the formative period of blues is now a memory.